Archives by date
You are browsing the site archives by date.

Samantha Grist will give a podium presentation of our work at the MicroTAS 2016 conference in Dublin on October 10. Hope to see you there! http://microtas2016.org/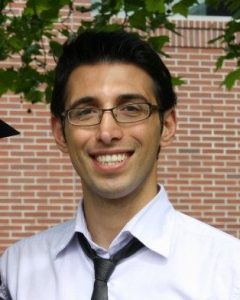 Dr. Ali Ahmadi completed his BSc in Mechanical Engineering from the University of Tehran in 2004. In 2007, he completed his MSc degree from the same university after having researched fluid properties in spray and droplet breakup. In May 2011, he completed his PhD degree in the School of Engineering at the University of British […]

Grist, Samantha, S. Soroush Nasseri, Tak Poon, Calvin Roskelley, and Karen C. Cheung. "On‐chip clearing of arrays of 3-D cell cultures and micro‐tissues". Biomicrofluidics (American Institute of Physics), 2016. 10:044107. doi:10.1063/1.4959031 Three-dimensional (3-D) cell cultures are beneficial models for mimicking the complexities of in vivo tissues, especially in tumour studies where transport limitations can complicate […]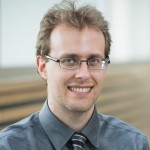 Adam Noel completed his PhD in 2015 under the co-supervision of Prof. Robert Schober, working in molecular communication.  He is now an Assistant Professor at the University of Warwick in the United Kingdom. adamjgnoel@gmail.com http://adamnoel.ca/
There is no excerpt because this is a protected post.
Enxiao Luan completed his PhD under the co-supervision of Drs Karen Cheung and Lukas Chrostowski, in the area of silicon photonic biosensors using label-free detection. Previous Degrees and Universities: M.Eng. In Biomedical Engineering at Harbin Institute of Technology, China; B.Sc. In Biotechnology at Harbin Institute of Technology, China edison.luan@126.com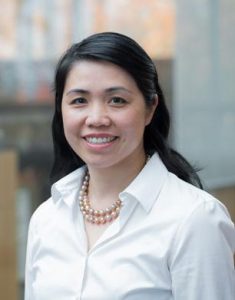 Karen C. Cheung received the B.S. and Ph.D. degrees in Bioengineering from the University of California, Berkeley, USA, in 1998 and 2002, respectively. From 2002 to 2005, she was a Postdoctoral Researcher at the École Polytechnique Fédérale de Lausanne, Lausanne, Switzerland. She joined the University of British Columbia in 2006. kcheung@ece.ubc.ca
There is no excerpt because this is a protected post.
Yansha Deng, Adam Noel, Maged Elkashlan, Arumugam Nallanathan, Karen C Cheung arXiv preprint arXiv:1601.00681 In this paper, we present an analytical model for the diffusive molecular communication (MC) system with a reversible adsorption receiver in a fluid environment. The widely used concentration shift keying (CSK) is considered for modulation. The time- varying spatial distribution of […]
Eric Cheng, Haoran Yu, Ali Ahmadi, Karen C Cheung 2016 IEEE 29th International Conference on Micro Electro Mechanical Systems (MEMS), 784-787. In this paper, we investigated the effects of the rheological manipulation on the trajectory of suspended cells during inNjet printing using piezoelectrically actuated nozzles. Suspensions of MCF-7 cells in phosphate-buffered saline (PBS) and 10% w/v […]